Yucera Disc Zirconia Ceramic Super Translucent Zirconium Disc for Milling Machine
YUCERA ST zirconia block/blanks has super transluceny and excellent bending strength. It is the best also valuable materal for your dental market following the trend and suitable for all CAD/CAM and manual system.
Our main products are dental zirconia block, corresponding CAD/CAM equipment, 3D printing equipment and other related dental products. As professional labouratory materials supplier, we can provide digital dental materials, dental equipment, and full range of digital products and services.
 Product Features of ST translucent zirconium disc
1.Super translucent
2.Suitable for full contour crown, bridge and anterior
 Indication of ST translucent zirconium disc
Crown /Inlay /Onlay /2-5 unit bridge /Anterior
 Available system and size for ST translucent zirconium disc
| | | |
| --- | --- | --- |
| Open system | Zirkonzahn system | Amann Girrbach system |
| 98*10mm | 95*10mm | 89*71*10mm |
| 98*12mm | 95*12mm | 89*71*12mm |
| 98*14mm | 95*14mm | 89*71*14mm |
| 98*16mm | 95*16mm | 89*71*16mm |
| 98*18mm | 95*18mm | 89*71*18mm |
| 98*20mm | 95*20mm | 89*71*20mm |
| 98*22mm | 95*22mm | 89*71*22mm |
| 98*25mm | 95*25mm | 89*71*25mm |
Physical properties of ST zirconia blocks
1.Sintered density: 6.05 g/cm3
2.Flexural strength: ≥1200MPa
3.Translucency: ≥43%
4.Sintering temperature: Recommend 1530℃
5.Fully compatible with ST 16 shades coloring liquid
 Yucera is a professional manufacturer for CADCAM dental zirconia discs with various grades:
1. White zirconia discs ( HT & ST & UT white cadcam dental zirconia discs)
2. Preshaded zirconia discs (ST color zirconia discs)
3. Multilayer zirconia discs (SHT-ML & UT-ML & 3D plus ML zirconia discs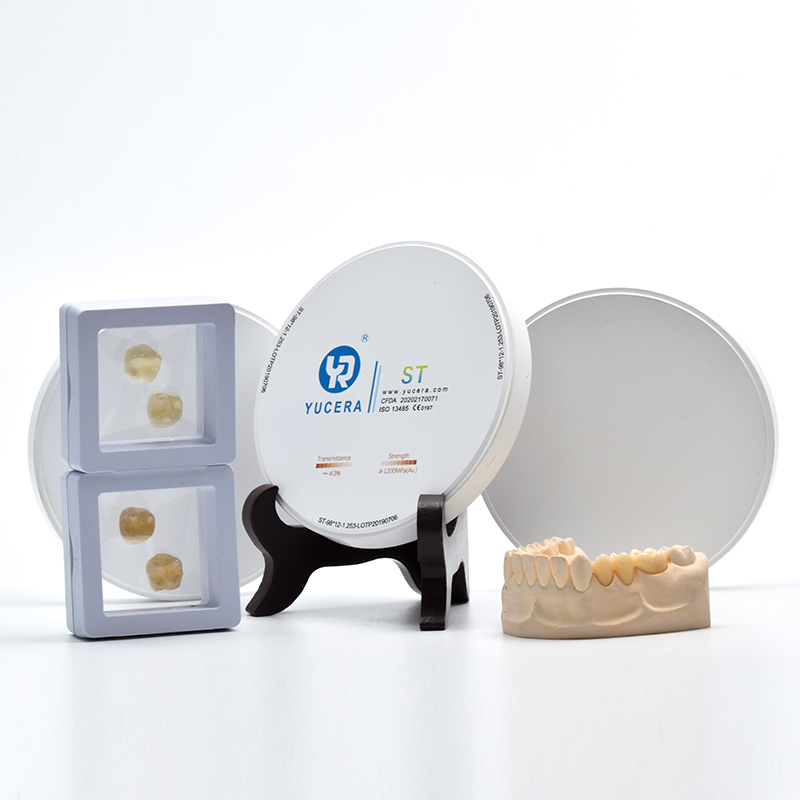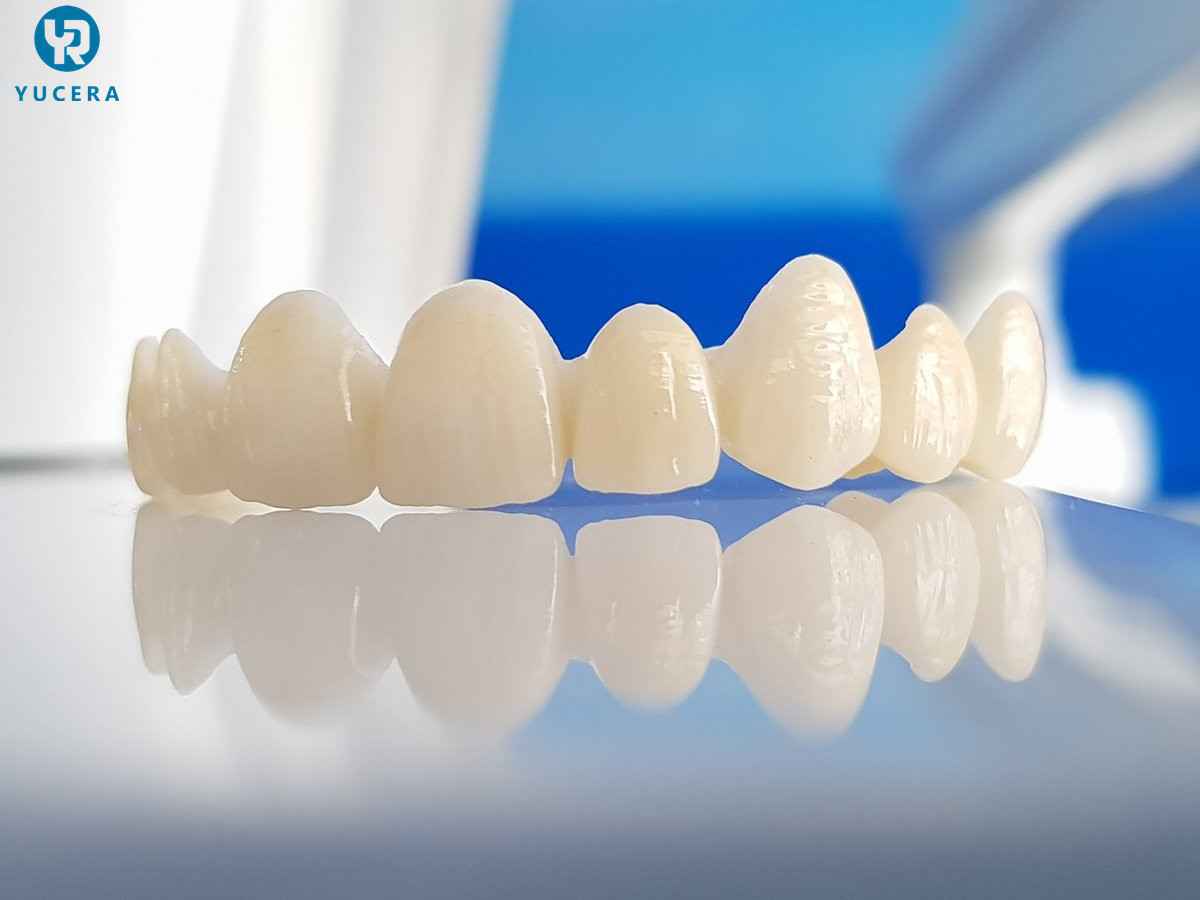 ---
---